North Trollshaws
From Lotro-Wiki.com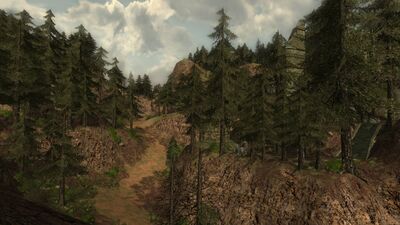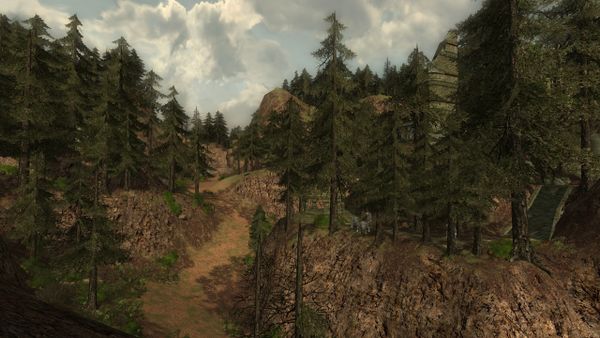 The North Trollshaws is an area within The Trollshaws, in the north-western part of the region.
This is a hilly and woody area that is home to two extremely dangerous creatures: the trapdoor-spider and the corrupted wood-trolls. The high number and strength of these creatures suggest that adventurers should bring a fellowship while travelling to these hills and ravines. There are a few gorges into this area, the western from South Trollshaws, just east of Ost Dúrgonn, and a few from Nan Tornaeth.
To the south-east, nestled deep within the hills and valleys, is The Stone-trolls' Glade located, and yet today the trolls that Gandalf tricked into stone statues stand erect where Bilbo Baggins and his friends left them behind. More to the north a lonely Elf keeps a worried eye over the aggravated wild-life.
Landmarks
These landmarks are located within North Trollshaws:
Public Dungeons
NPCs

Thoroniel
Quests
See "starting quests" as well as each location for more quest
Starting:
Involving:
Mobs
The following creatures are found within this area:
Maps