Minas Elendúr
From Lotro-Wiki.com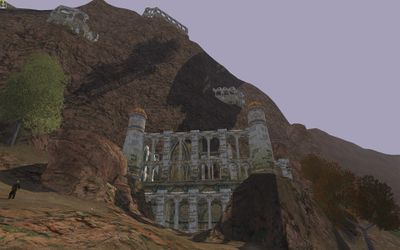 Minas Elendúr is a Public Dungeon, an interior location in Eregion. The entrance can be found on the right side of the hills towards the Redhorn Pass at [48.6S, 6.5W].
Description
This network of halls and cellars is part of the Vol. 3, Book 2 quests. Many of the cell doors connect to the second level of this place, called Delotham.
Ghostly figures appear in many of the rooms as you enter them, a recollection of the battle that took place therein. The Room of Dread applies an effect that adds 10 Dread.
Deeds
The lore text for this deed describes the history of the rooms within and the coming of war to the elves of Minas Elendúr.
Quests
Starting:
Involving
Mobs
Common creatures found within this area include:
Map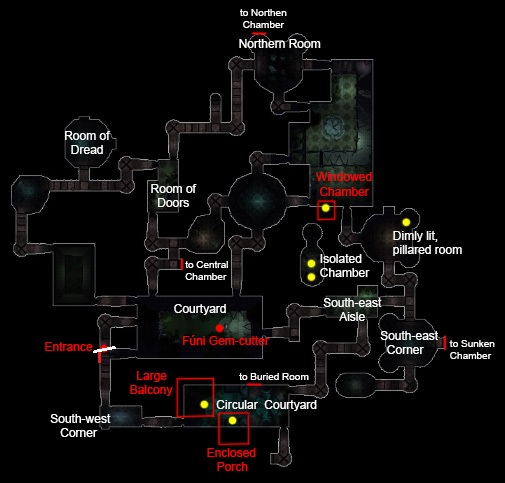 Legend
Yellow dot = treasure
Red square = room that can only be reached from Delotham
Red stripe = door that leads to a special room in Delotham