Linhir
From Lotro-Wiki.com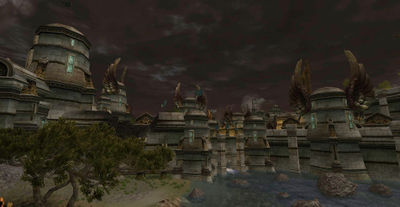 Location
Linhir is a city located within the area of Dor-en-Ernil in Central Gondor. [81.5S, 45.4W]
The town of Linhir straddles the River Gilrain.
Services
Mailboxes
Tasks Bulletin Board
Crafting
Travelling
Deeds
The following deeds can be advanced by visiting this place:
Quests
Involving:
NPCs
Services
The following NPCs provide services.
Lore
Linhir is a Gondorian city in Dor-en-Ernil. The river Gilrain flows through the city into the Bay of Belfalas.