Jórunn Firesong
From Lotro-Wiki.com
| | |
| --- | --- |
| | Jórunn Firesong |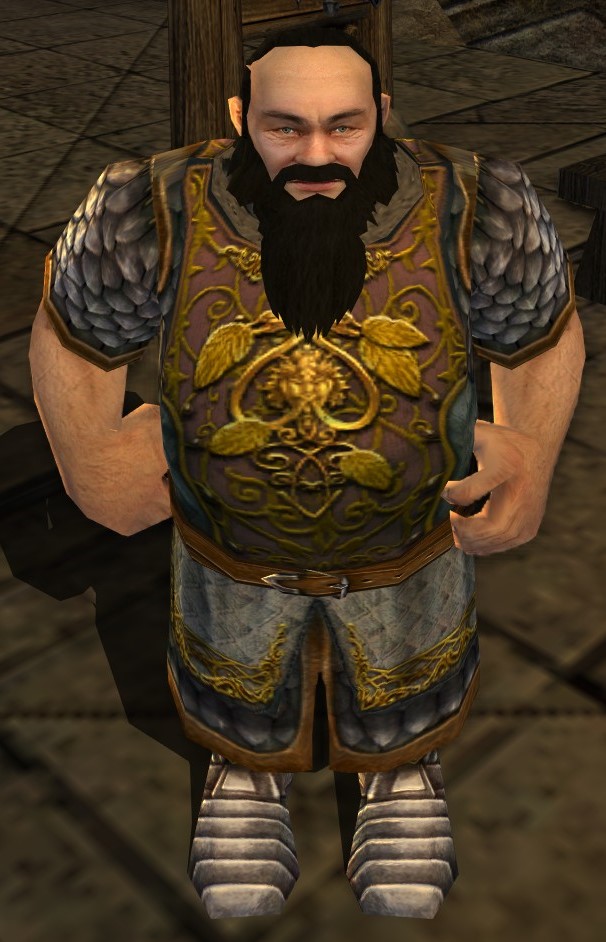 Description
Jórunn Firesong is a Light Armoursmith found at the upper, western terrace of the Hall of Kings within Thorin's Hall, near Dwalin's throne.
Sells
Item Stub
This article or section is marked for missing content.
Please Create new item or add any missing information.
Feet
Hands
Head
Legs
Shield
Shoulder
Upperbody
Quotes
"You'll not find better stock from the Blue Mountains to the Misty Mountains; my goods are renowned among the Dwarves of Eriador for their precision and quality."