Fasach-falroid
From Lotro-Wiki.com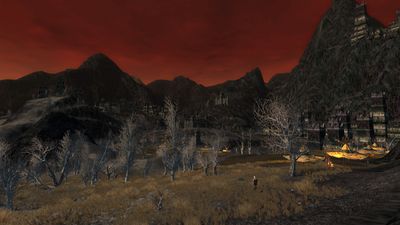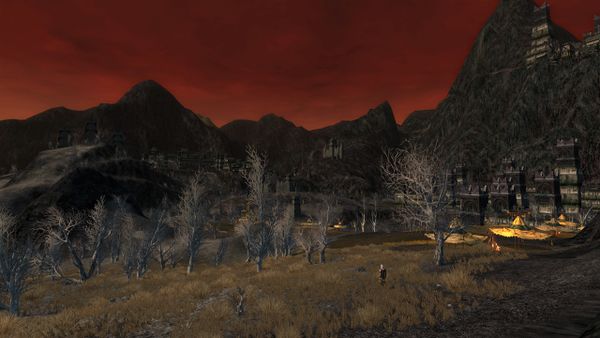 Fasach-falroid is an area within Angmar in the western region.
This area is located north of Fasach-larran and cowering under the towering Carn Dûm to the north-east. Large hordes of orcs and Angmarim are sent to control this area by terror and war, driving off almost all people who honour justice and freedom or leading swaying hill-men into thralldom. Here are mainly Angmarim, hill-men, and orcs found patrolling the cultured fields and the wilderness, as well as many wargs and yet more wargs.
There are no services found in Fasach-falroid but within the eastern Donnvail are several hill-men hiding, remaining loyal to the free Trév Gállorg tribe. Of those a few gives fellowship-quests aiming at the innermost of Donnvail. The western Dûn Covád is completely overrun by orcs and powerful Angmarim.
Carn Dûm can be reached from this area by exiting Dûn Covád through its north-west gate [7.1N, 38.7W] and following the trail up and around the mountain. The trail is patrolled by many Angmarim Gate-keepers and Watching-stones at either end. The Gates of Carn Dûm Key is required to open the gate at the top of the trail.
The nearest services are found in Aughaire. Also, just south of this area is Fail-á-Khro with a Camp Site Fire and quest givers for this area.
Landmarks
These landmarks are located within Fasach-falroid:
NPCs
See list of all NPCs within Fasach-falroid
Quests
See "starting quests" and the landmarks for more quests
Involving:
Mobs
The following creatures are found within this area:
Maps