Eastern Malenhad
From Lotro-Wiki.com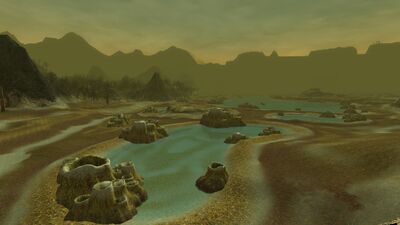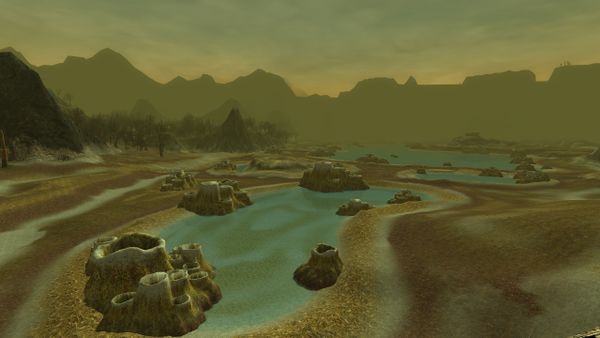 Eastern Malenhad is an area within Angmar in the south-eastern region.
This is is the eastern section of Malenhad, an area which consists of mostly marshlands, but it also encloses lake Duvuinen. Similarly to the western section of Malenhad many bog-lurkers, fiery worms and giant turtles are found, but also neekerbreekers and slugs. The northern and eastern borders lead into large encampments of orcs, trolls and other fell creatures.
This area is unique in that adventurers can only enter through Rammas Deluon alive after they have almost completed Volume I, Book 6 of the Epic quest chain. Until then the malice of the Watching-stones is too heavy and any attempt crossing the line of statues is fatal.
In the south is a Camp Site Fire and hidden south of that is Gabilshathûr. There some basic services are provided, such as a Stable-master, a Milestone, a Mailbox, but also a Provisioner and vendors, as well as a Tasks Bulletin Board.
Travelling
Settlements
The following settlements are found within this area:
Landmarks
These landmarks are located within Eastern Malenhad:
Quests
See "starting quests" and the landmarks for more quests
Starting
Involving:
Mobs
The following creatures are found within this area:
Maps