Candelleth
From Lotro-Wiki.com
| | |
| --- | --- |
| | Candelleth |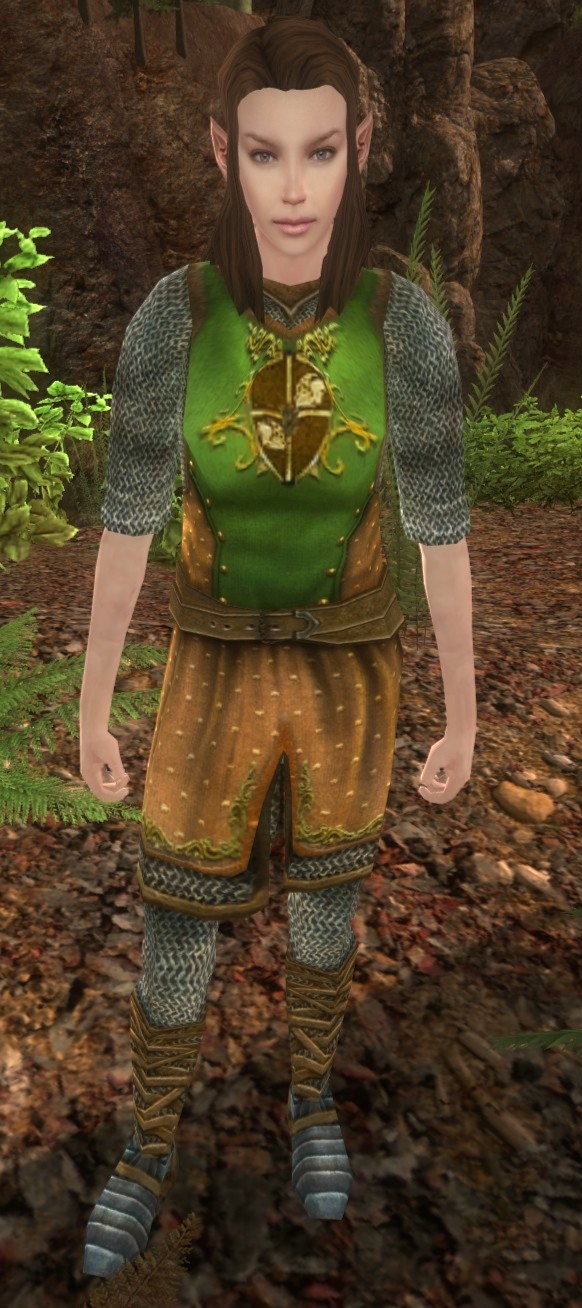 Description
Candelleth is found at the lower level of Echad Candelleth in The Trollshaws where she is found by the overview of the river. She is charged by Elrond to maintain this outpost bearing her name, and she plays a key role unravelling the truth about the mysterious Sara Oakheart who once lived just across the Bruinen river.
Quest Involvement
Quotes
"Welcome to Echad Candelleth, this small refuge in the hills of Tâl Bruinen."
"None shall be turned from my camp. All who come in peace are welcome."
"The trackless wilds are dark and overgrown, home to many dangers."