Brown Lands
From Lotro-Wiki.com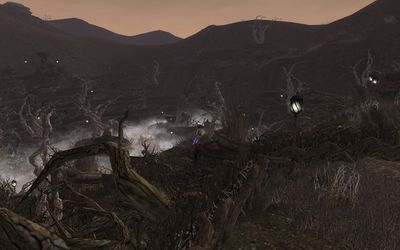 The Brown Lands is an area within the Great River region in Rhovanion.
Ravaged thousands of years ago during a terrible war, the Brown Lands are nearly inhospitable and are filled with withered scrub and stones as far as the eye can see.
Settlements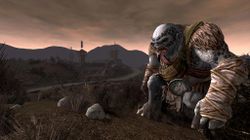 The following settlements are found within this area:
Landmarks
These landmarks are located within the Brown Lands:
Quests
Starting:

[75] The Khundolar -- Aculf
Involving:
Mobs
The following creatures are found within this area:
Maps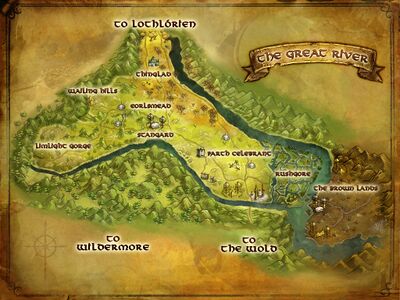 Lore
It is believed that the Brown Lands were devastated by the power of Sauron himself nearly 3,000 years ago during the War of the Last Alliance.
Before that, many beautiful gardens were tended by the Entwives here though little evidence of them now remains.