Bree-land
From Lotro-Wiki.com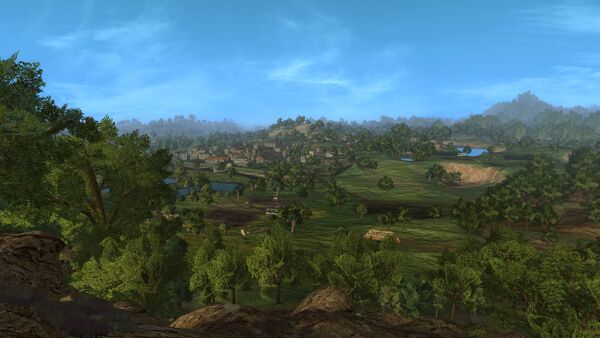 Bree-land* is located at the centre of Eriador, surrounded by the Shire, Evendim, The North Downs, and the Lone-lands. Bree-land and its settlements has managed to remain a thriving outpost of civilization, despite the wars and turmoil that destroyed the North Kingdom of the Dúnedain.
It is said that when Men crossed into the West, the town of Bree was there... and that when the old Kings returned, they found the town of Bree waiting. It is the only land in Middle-earth where Men and Hobbits dwell together in harmony and is also an important hub for Elves and Dwarves who are trading goods or travelling from one kingdom to another.
Bree is the capital of Bree-land. It is located at the junction of the royal Great East Road and North-South Roads, right at the slopes of Bree-hill together with the villages of Archet, Combe, and Staddle. The natural epicentre of Bree is the Prancing Pony, run by a renowned but somewhat forgetful tavern keep who is celebrated to have the finest ale in the North.
* Bree-land means "land around the hill" as "brú" roughly means "hill" in Old English ("brae" in Scottish).
History

Bree is first mentioned in annals in III 1300, but then it already existed long since as also the lands wide around the hill. The exact history of Bree-land and its capital is not specified by Tolkien. References suggest that the first residents may have been groups of the Edain who did not make it all the way to Beleriand during the First Age; or, they may have descended from the Dunlendings. However, both these origins share their roots in ancient families so existing references are not contradicting; their characteristics denote the Bree-men.
Locations
Towns
Villages
Notable Locations
Housing
Player housing in Bree-land is located south-east of Bree, south of the Midgewater Marshes.
Points of Interest
Locations mentioned in Tolkien's works (also all towns and villages):
Public Dungeons
Areas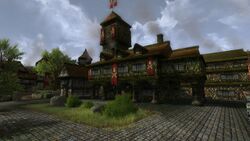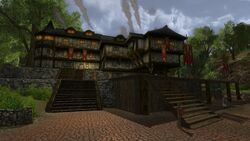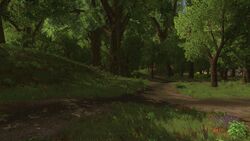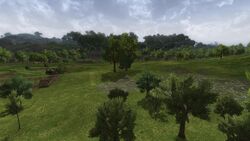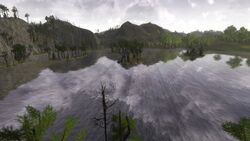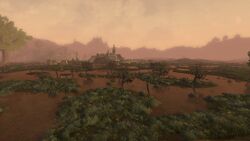 Village: Archet
Quests: mainly 1 - 9, including intro quests (Hobbit/Man)
Creatures: mainly 14 - 15
Quests and mobs: mainly 20 - 22, 30
Area as well as a wide settlement
Quests: mainly 14 - 16
Area as well as town:
Quests: mainly 7 - 15
Quests and creatures: mainly 20 - 21
Creatures: mainly 16 - 18
Area as well as farmstead
Quests: mainly 20 - 21
Quests and mobs: mainly 14 - 21
Public dungeons: The Great Barrow, from level 20
Quests: mainly 20 - 24, also higher level quests
Area as well as village
Quests: mainly 10 - 14
Creatures: mainly 17 - 18
Connected To
Crafting
Craft-fairs: Bree's Three-farrow Crafting Hall, Buckland, Combe
Resource Tiers
Apprentice: Archet Dale, Chetwood, The Midgewater Marshes,
Journeyman: Andrath, Brandy Hills, The Brandywood, Buckland, Eastern Bree-fields, Far Chetwood, The Horsefields, Northern Barrow-downs, Northern Bree-fields, Old Forest, Southern Barrow-downs, Southern Bree-fields, Starmere Lake, Weather Hills
Expert: Nen Harn
Maps
Bree-land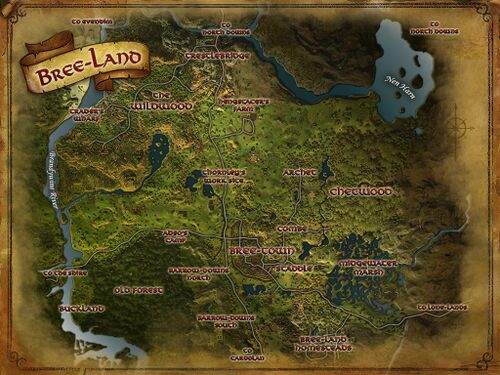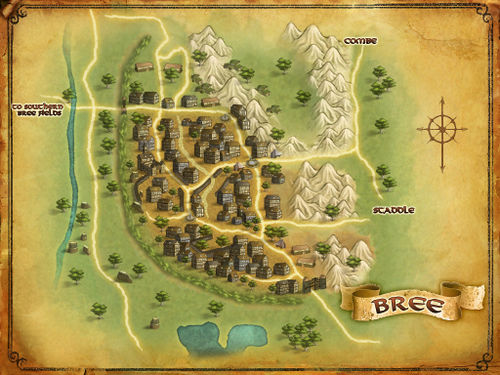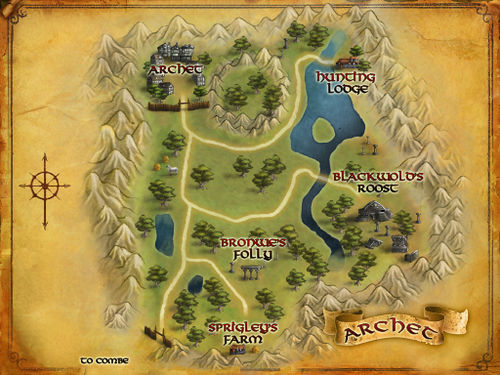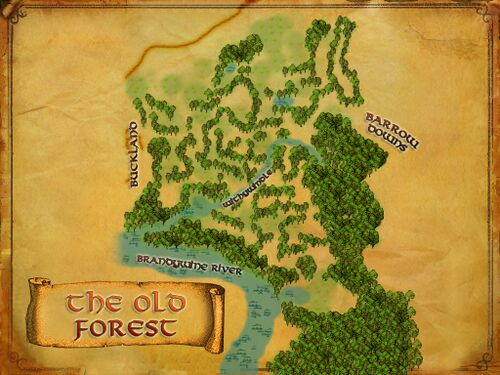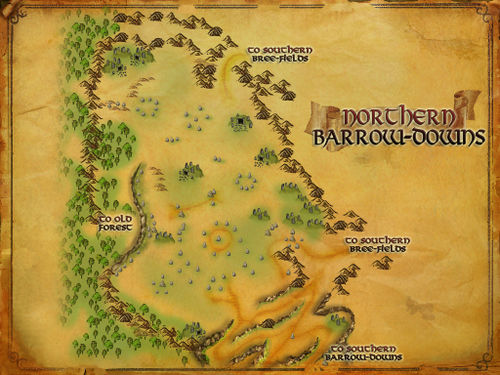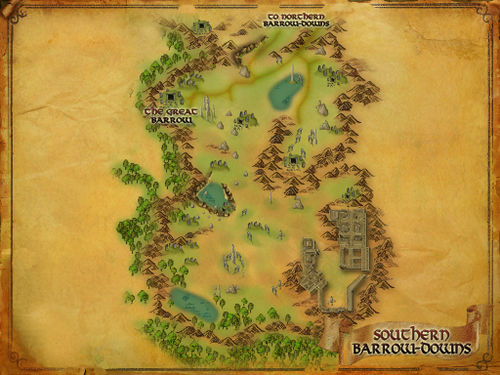 Related Topics