Barad Dúrgul
From Lotro-Wiki.com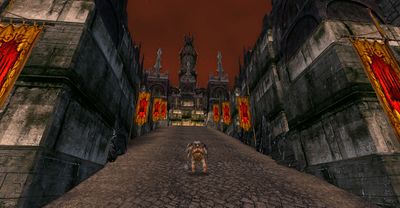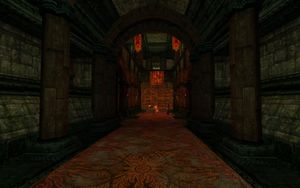 Description
Location
Barad Dúrgul is a landmark and instance within Carn Dûm in Angmar [9.3N, 34.8W].
The only time you may enter this place is during the quest instance [50] Vol. 1, Book 12 -- Instance: Weapons of the Enemy Fellowship.
Quest Involvement
Related quests that start or are found in this area include:
Related quests that involve this area include:
Mobs
Click [+] to expand a list of mobs found within the instance.
Bosses

Goeolgon
Gallery